The site's will be update regulary, if you have a site that you would like to see here, please email the Society at: postmaster@aquariums.20m.com with the web site address.
The above site (http://www.goldfishconnection.com) is a popular site for buying goldfish. The fish that you see in their goldfish showroom is the actual fish that you will get if you decide to buy it. Unfortunatley they do not ship any fish out of the USA.

Native Fish Australia

Interested in fish biology? Then this is the site to go to!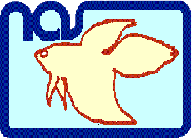 Visit Norwalk Aquarium Society

Seaview Aquarium Centre South Australia


Bay Tropical Fish Farm


FishLink Central

Fish Life

Tropica (plants)

A1 Tropicals

Goldfish Connection

Whyalla Aquarium & Pet Supplies
Adelaide Aquariums